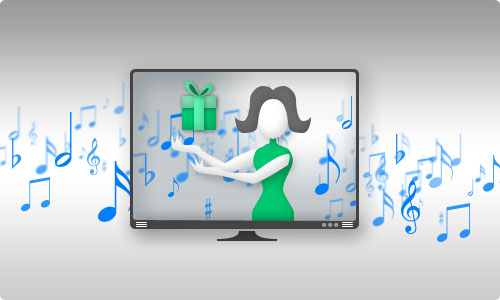 Music for advertising
Find music and audio production for advertising purposes through Audiodraft music crowdsourcing contests
Audiodraft music crowdsourcing platform helps you find music for advertising easily from a global community of 15,000+ music composers. All our licenses are worldwide and cover all media.
Fast and easy access to a global talent pool
Select a perfect tune from multiple compositions

100% Satisfaction Guarentee - No risk involved!

Read more »
Get started by choosing your category below
Example cases

A 30 second piece of energetic, magical, and fun winter themed music was needed for an animated TV spot. The perfect tune was found in only four days (sprint contest).
Music for advertisement
standard package
$499
Received 180 entries

Radio advertisement needed sound design. With an affordable price the contest received a good amount of great entries to choose from.
Music for advertisement
light package
$299
Received 174 entries

Tim used Audiodraft to get fresh sound design for his trailer video for his new book "The Four Hour Chef". The contest received almost 800 entries in three weeks.
Audio logo / Audio brand
premium package
$2,499
Received 798 entries