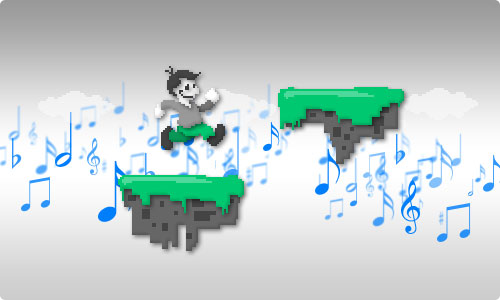 Music for games
Get composed music for games through Audiodraft music crowdsourcing contests
Audiodraft music crowdsourcing platform allows you to find original music or sound design for your game easily. Work with multiple music composers and find a perfect track to match your needs - or your money back!
Global talent pool of music composers
Fast, easy, and cost-effective

100% Satisfaction Guarentee - No risk involved!

Read more »
Get started by choosing your category below
Example cases

Grand Cru was looking for a title theme for "The Supernauts" MMO game. The quality of the entries was so high that they ended up licensing more than one song.
Game theme music
standard package
$1,199
Received 237 entries

Colossal Order needed a Japan influenced soundtrack for the Cities In Motion: Tokyo trailer video. The winner was found in a couple of days.
Music for game trailer
standard package
$499
Received 27 entries

GameHouse was looking for four tracks for a new iPad party game. All the songs found easily from over hundred great entries.
Branded game background
music standard package
$1,199
Received 152 entries