What are we hearing now? May 2019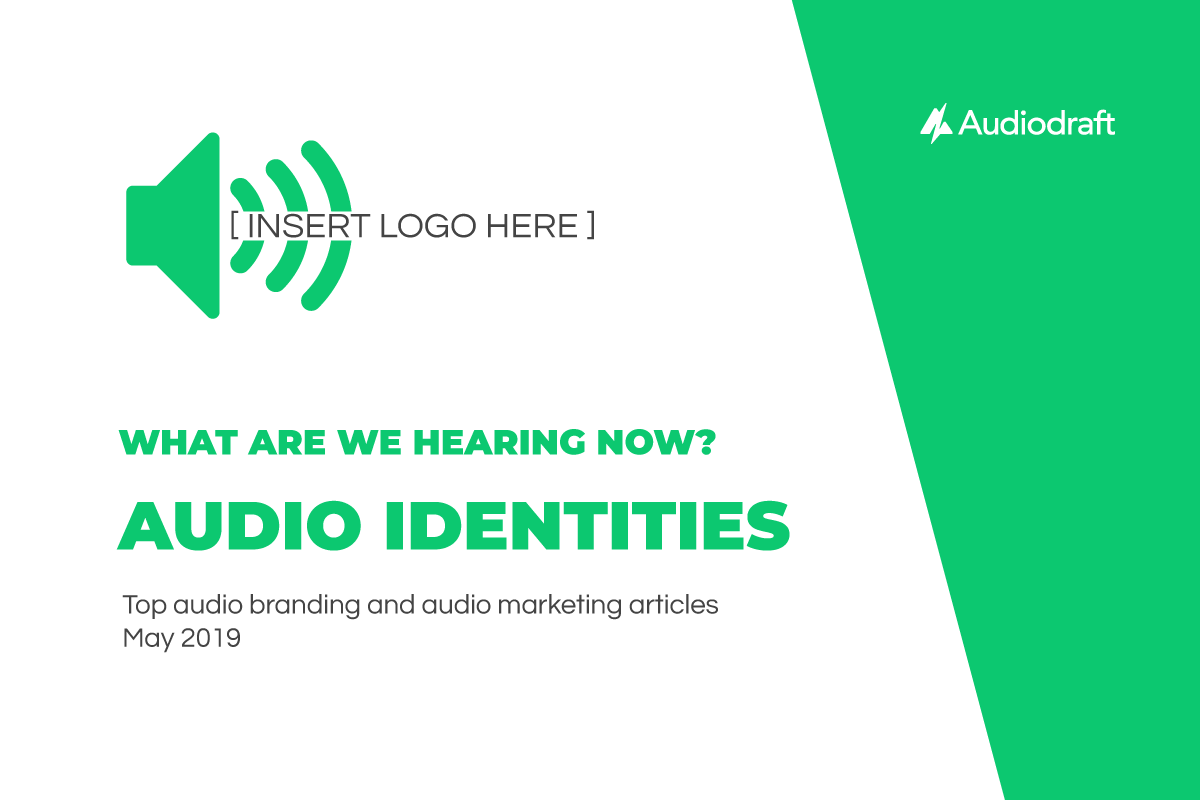 As we marketers know, the competition for people's attention is a tough game. We at Audiodraft believe in the power of audio in this. It has the capability to enhance brand recognition and recall quite brilliantly. Over the past year, we have collected the most insightful audio branding and audio marketing articles to our monthly 'What are we hearing now?' blog post series. Here is our May 2019 selection:
In an Audio-First World, Can Your Audio Identity Come Second? (adageindia.in)
As music streaming, podcasts, audiobooks, smart speakers, connected cars and voice assistants have caught the public's attention, the amount of audio-friendly content space is multiplying by the minute. There has never been a better time and opportunity for the brands that start building their audio identities than now.
Sonic boom: Why more brands are composing musical branding strategies (marketingdive.com)
Once the exclusive domain of major corporations, audio branding is growing interest among companies of all sizes. Today, digital media reach has become a crucial factor in determining the success of marketing strategies. Thanks to new tech innovations, audio branding is becoming the key for small and medium-sized businesses in competing against the big corporations.
How Retailers Can Connect With Consumers Using a Dynamite On-Brand Audio Strategy (audiodraft.com)
Sound plays an integral role in a retail environment and is a big part of the customer experience. This article, which was also published in Adweek, shares insights on how music played in-store can help increase sales and customer retention.
Can You Look at These Wonderfully Evocative Coke Ads Without Hearing Them? (adweek.com)
Talking about creative ways of incorporating synesthesia and product sounds in marketing. Well done Coca-Cola! Try not to hear the crack and "pshhh" while looking at these photos.
Music for Space (phys.org)
Astronauts spend on average 6 months in the International Space Station. In their profession, stress is a common nuisance leading to disrupted sleep, impaired time perception and spatial orientation. These heroes of the final frontier have turned to music in search of relief in their rather special and harsh work environment.
Music has the ability to evoke powerful emotions, relieve anxiety, and reinforce self-identity. We believe any brand should consider associating themselves with this kind of positive, intangible value. Watch astronaut Chris Hadfield perform David Bowie's Space Oddity below and see if you agree with us.