What are we hearing now? April 2020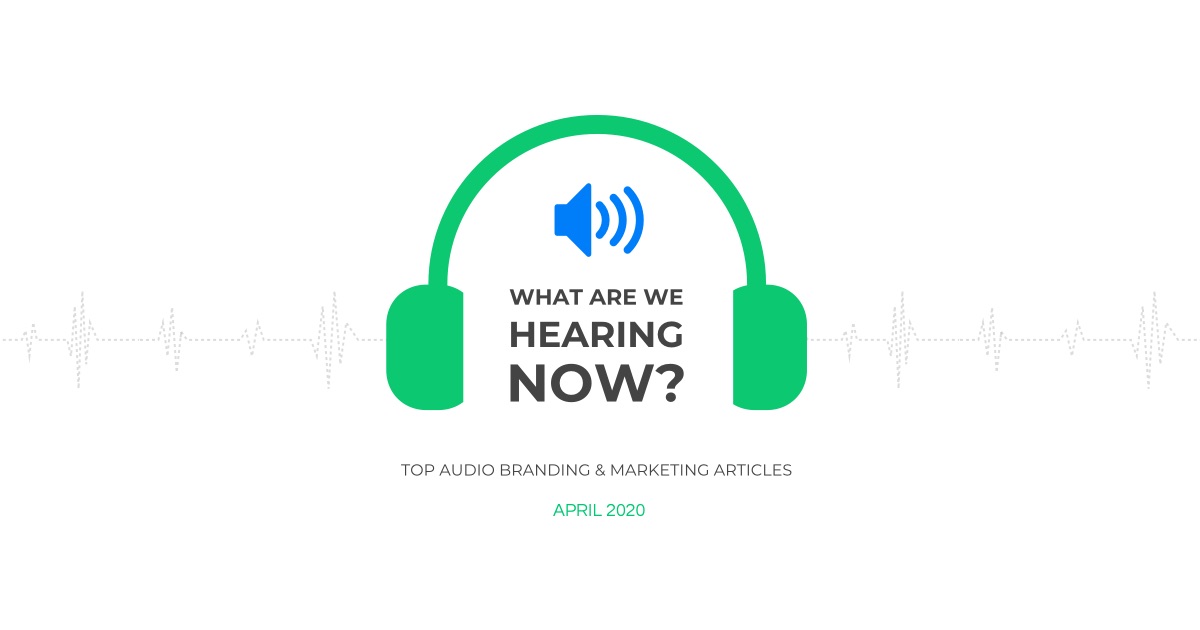 The Coronavirus is affecting the planet and the everyday life of people and brands. On this month's "What are we hearing now?" series, we will first look into stories how brands and many of us can adapt to these times.
In the audio first world, you need heroes and guidance. After the guidance, we can listen to examples that are shaping audio branding today.
(Elina Tang and Lei Wang, adweek.com)
During crises, brands' behaviors have meanings for the consumers. It can bring strength or even break relationships between brands and their consumers. Being proactive and acting fast is expected in a world that is moving faster and faster.
(Kevin Purdy, thewirecutter.com)
Many of us are now working from home with different degrees of success. Here are a few tips about how to optimize the working from home experience for you and the people you communicate too.
While we are social-distancing ourselves and having a sense of isolation, our elderly might feel it even more. Staying in contact is important now and in the future,  so What's the best tablet for video calling grandma?
(Gai Le Roy, marketingmag.com.au)
What are the superpowers and the weaknesses of 4 super audio heroes? How those streaming, radio or even podcasting fit your brand's communication and personality.
Talking about a personality, it is never bad to go read some classic examples.
(Jennifer Faull, thedrum.com)
"We're now thinking about the sound [of a brand advert] first versus the look second. It's a really interesting way of approaching that immersive consumer experience."
More brands are joining the audio wagon and you can also see next the latest example from O2.